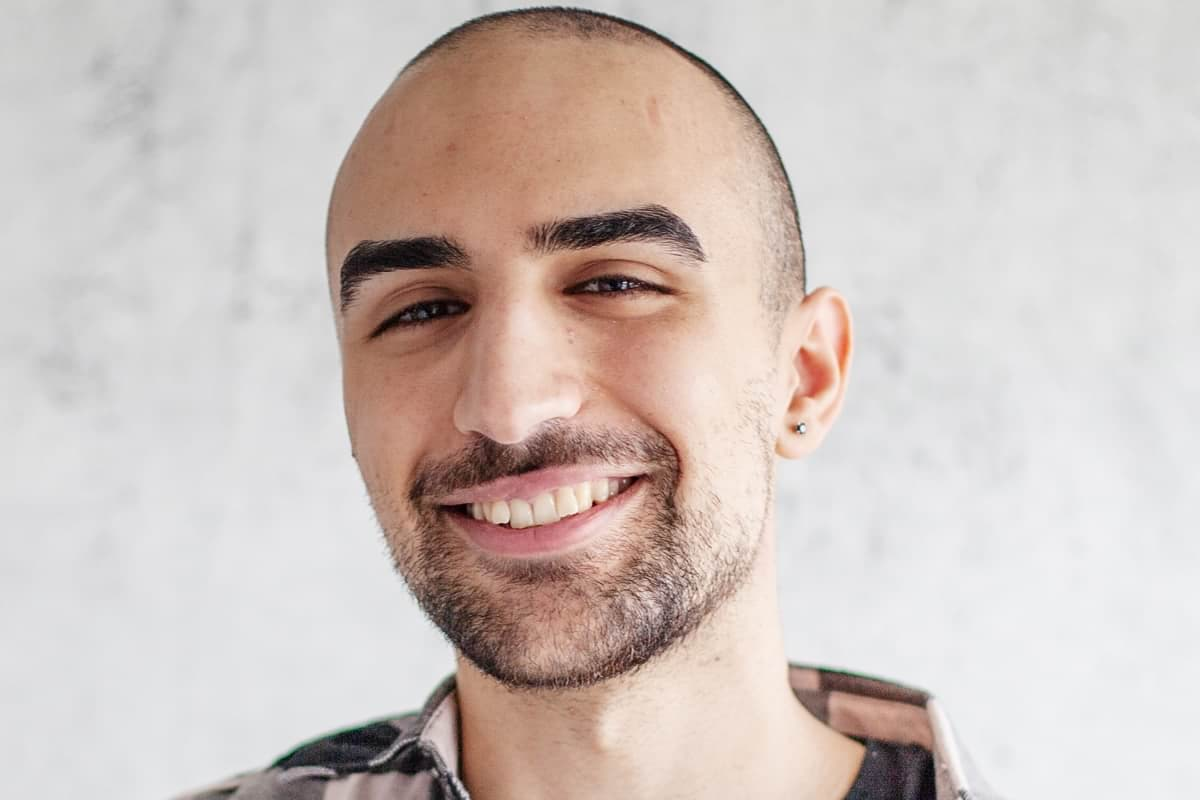 Our iOS guru needs a companion!
Meet Hamza! He is one of our iOS developers, with interests in football, gaming and of course technology! He is working in our Fintech team and now needs a new colleague.
As an iOS Developer at Smart Refill, you will work together with Hamza in a dedicated cross-functional team with 10 people, to develop state-of-the-art native mobile apps for our clients. The clients are some of the largest telecommunication operators, banks and fund companies in the Nordics. You will be involved in all stages of SDLC, from requirements gathering to delivery and maintenance. Our teams consists of all the roles needed to deliver excellence - typically backend, frontend (iOS, Android, web), UX/UI design, QA,  team lead and Key Account Manager. Being a close-knit organization, communication paths are short and we have strong collaboration culture between teams across the company to deliver value to our customers.
What are Hamza and Smart Refill looking for?
We believe in building scalable, resilient and secure systems with an awesome user-experience. You will join Hamza in the development of iOS apps and their integration with back-end services, ensuring performance, quality and responsiveness. Our apps are written in Swift and contain large parts of Apple's platform and we use CI/CD using Fastlane and Git. 
So, to be a good companion you will need:
3+ years of coding experience.
To be well acquainted with RESTful APIs.
To be able to critically analyze tools and technologies to address a given problem. 
To never compromise on quality and scalability in your work.
To write highly readable and reusable code that is easy to understand and maintain.
If you have experience in working with payment services, financial information and/or telecom systems – he will be extra happy! 
So, what do you get besides Hamza?
Smart Refill is a dynamic workplace, a company in growth. Here you get a fun, rewarding and challenging environment. We have short decision paths and encourage everyone to come up with suggestions and ideas. Teamwork, innovation, quality and passion are our guiding values and we're proud of our culture and inclusive atmosphere at the office in central Helsingborg. And oh, by "central" we really mean central. We are located on top of the central station.
We are proud to be an E-money Institution and trusted third-party provider for banks, fund companies and telecom operators. Curious to know more about our customers? Handelsbanken, Resurs Bank, Telia Company and Telenor are some of them. Check out our website to learn more.
So, if you want to be part of an innovative, growing tech company with a family atmosphere, great benefits and Hamza as a fantastic colleague – apply now!
Application
It only takes a minute or two. Looking forward hearing from you!
/ Hamza and Smart Refill
---
Note to recruiters
No recruiters, please. If we receive unsolicited candidates from recruitment agencies, we reserve the right to pursue and hire those candidates without obligation to the agency.
Or, know someone who would be a perfect fit? Let them know!